Ancient Modern Future December 16 - January 20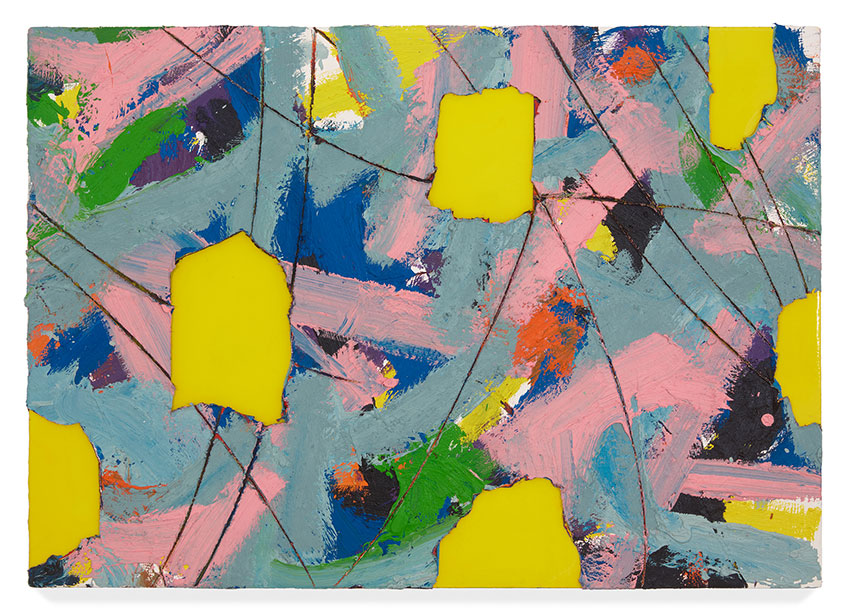 When I begin a painting, my attention is focused on the design of both the physical "space" as well as that of the painting. I create a situation on canvas by using paint to convey the idea or "symbol" of a room/scene/landscape. The spaces I depict are imagined and sourced from images found both in the real and digital world. My interest in creating these rooms grew first from an investigation of solitude and retreat, and then to a narrower focus on composition and more formal concepts. I consider color, pattern and texture in an architectural and art historical context when creating each work. My interest in both classical styles and modern designs create a scaffold for the space I want to construct. These decisions dictate the feeling and atmosphere of the space. In my work there is a fine line to be drawn between realism and design.
Making accommodations and room for experimentation often means a shift in materials. In the almost two years since the pandemic began, I have busied myself learning to quilt, paper mache, gardening and cooking. In turn, each has informed my paintings, drawings and sculptures. Over the summer, I traveled locally (and safely) in order to paint outdoors and take reference photos. This summer I took trips to Monhegan Island off the coast of Maine, Provincetown, Massachusetts and around my home state of Connecticut in order to get some fresh perspective. Through this process I have discovered an interest in location and the idiosyncrasies of a place.  I have also revisited my relationship with abstraction with new floral and landscape-based paintings. Having varied interests in technique and subject has informed all elements of making work and I am taking the opportunity at the gallery to display pieces from all of these bodies of work.