Pure Bliss MAY 27 – JULY 1
Jen Dwyer's latest body of work, 'Pure Bliss,' delves into the era of artificiality and its impact on our perception of reality. The counterfeit images of photoshopped bodies and advertisements have generated a culture of yearning for the unattainable, leading to body dysmorphia and detachment. Dwyer's artwork takes a closer look at daydreams, fantasies, pleasure, and joy, examining how they can be both positive and negative aspects of the human condition. The artwork challenges the idealized fantasy that is seen in advertising, art history, and fashion magazines, provoking us to question our own self-image.
Drawing inspiration from western art history, specifically the Rococo aesthetic, landscape paintings, surrealism, and Greek mythology, Dwyer's artwork showcases empowered women who are engaging in guilt free joy. The allegories borrowed from Greek mythology highlight how women have been blamed and shamed for innate human desires, and the artwork aims to showcase women's agency. The candy-colored rococo aesthetic adds to the sense of empowerment and delight that Dwyer is striving to convey through her constructed paradise paintings and sculptures sprinkled with her female archetypes and surreal plant ladies.
'Pure Bliss' is a reflection of the human condition, exploring our desires and how they can lead to both pleasure and pain. Dwyer's ultimate goal is to encourage us to question the way we view ourselves and the world around us, and to embrace our own unique beauty, taste and wishes.
Jen Dwyer (b.1988) is a Ceramic Sculptor and Oil Painter. She was born and raised in the Bay Area, CA, and currently lives and works on the east coast, between Connecticut and New York. Dwyer earned her MFA in Ceramics from the University of Notre Dame and her BFA from the University of Washington. She has shown locally and internationally. Notable exhibitions include a solo booth at Spring/Break Art Fair in New York City, Maxon Mills Gallery in Wassaic, GAA Gallery in Provincetown and a Solo Exhibition at Dinner Gallery, and Jeff Marfa. In addition, Dwyer has completed artist residencies at Wassaic Projects (NY), The Pottery Workshop (China), Salem Art Works (NY) among others, and received numerous grants.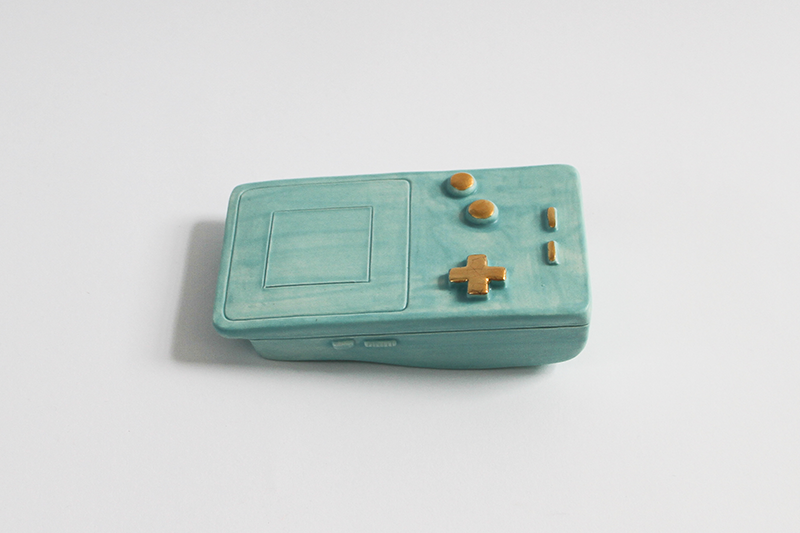 The Blue Gameboy, 2023
Ceramics, glaze, underglaze and 24k gold luster 1.25 x 2.75 x 4.75 inches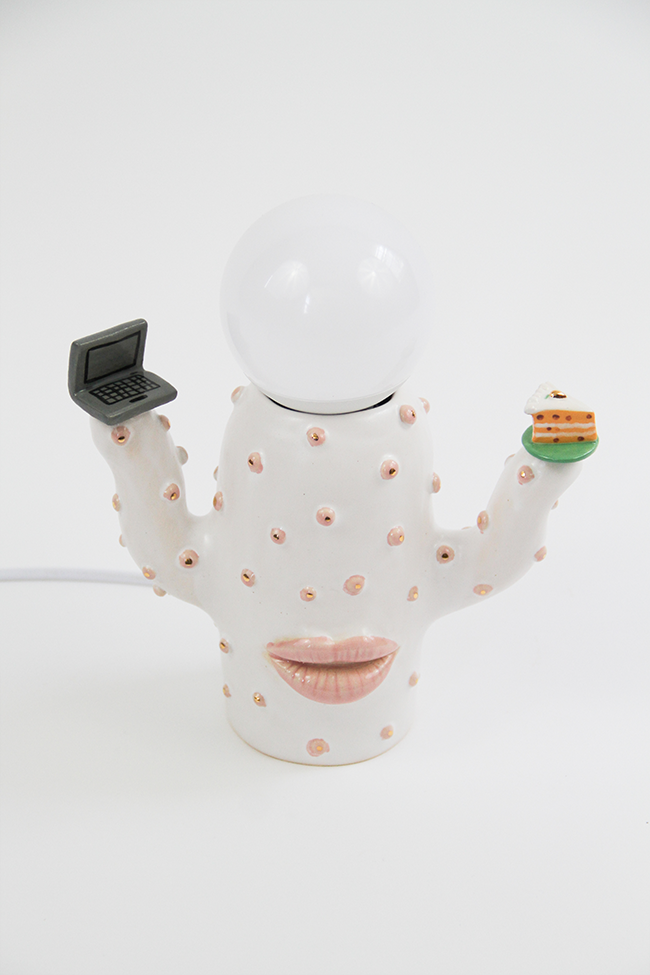 Delilah, 2023
Ceramics, glaze, underglaze and 24k gold luster 8.5 x 7 x 4 inches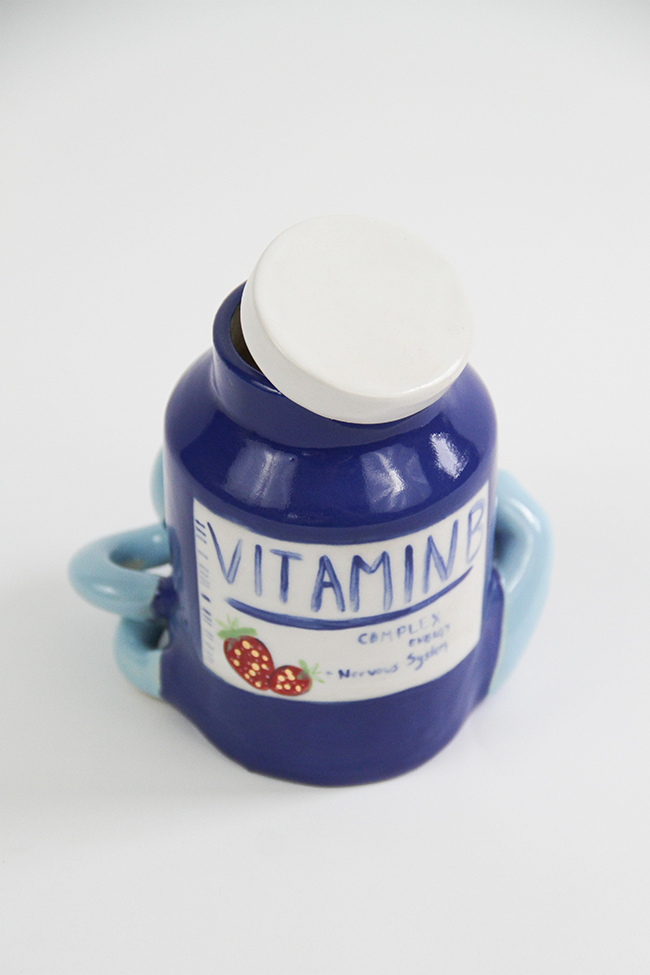 Vitamin B, 2023
Ceramics, glaze, underglaze and 24k gold luster 5.75 x 5 x 2.5 inches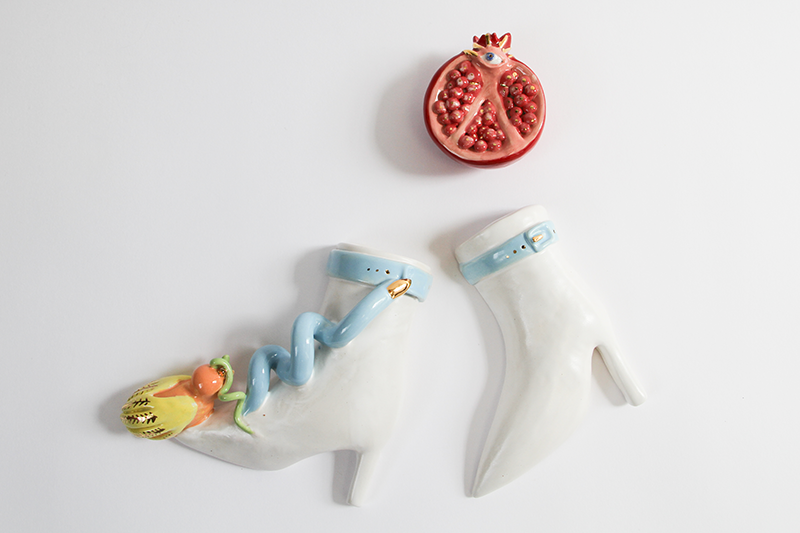 Afternoon Snack And Cute Shoes
Ceramics, glaze, underglaze and 24k gold luster 8.5 x 8 x 1.75 inches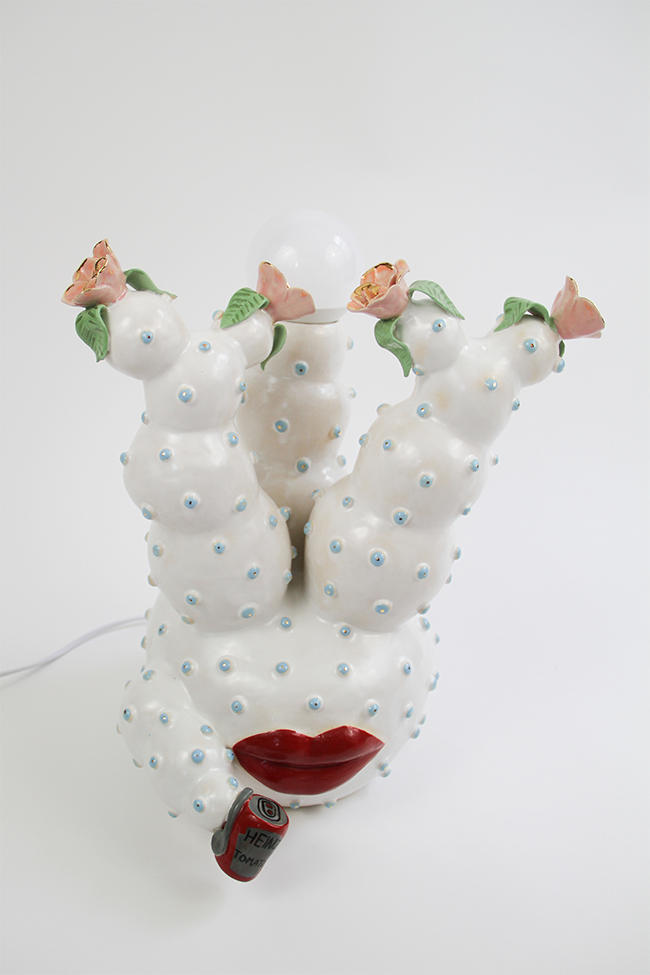 Rachel, 2023
Ceramics, glaze, underglaze, 24k gold luster and light 15.5 x 13 x 11 inches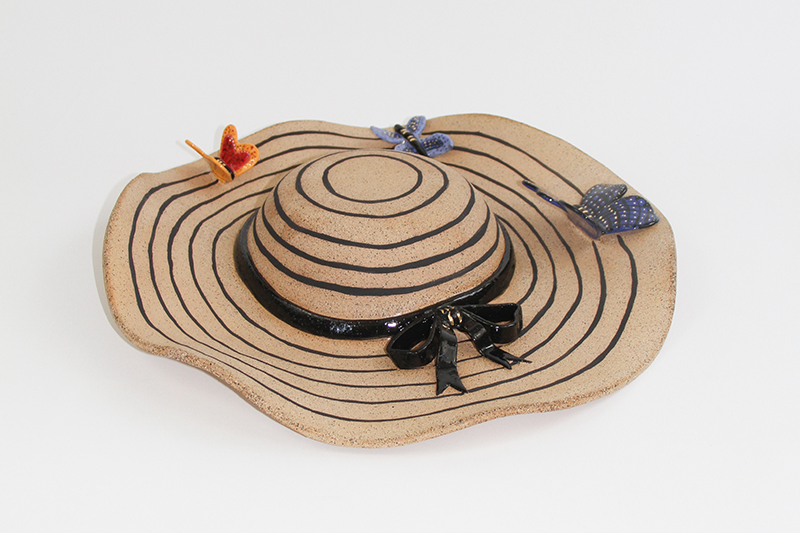 Pilgrimage to the Beach, 2023
Ceramics, glaze, underglaze and 24k gold luster 16.5 x 16.5 x 3.75 inches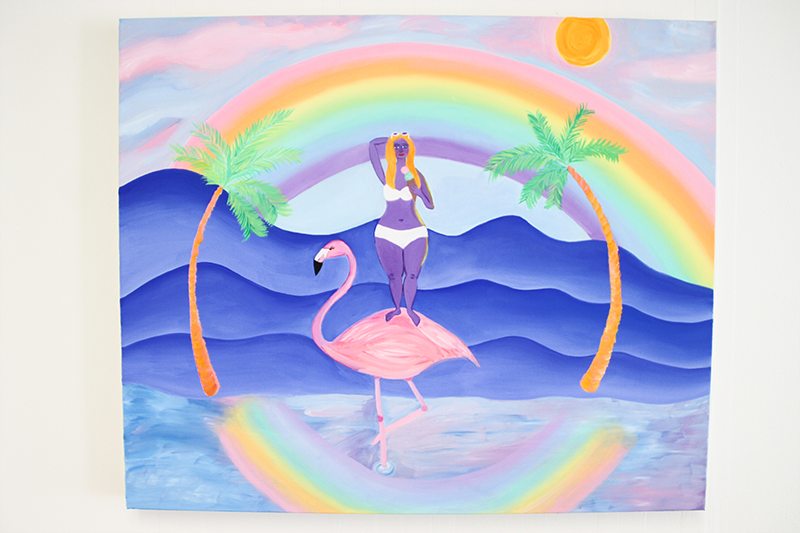 Joyfilled Vanitas, 2023
Oil Paint on Stretched Canvas 20 x 24 x 1.5 inches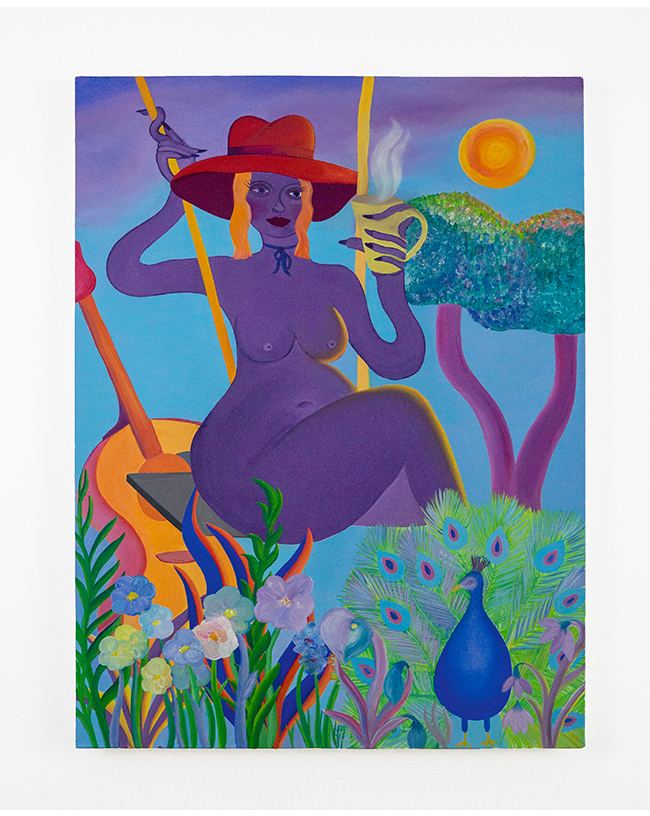 Lady Land, 2022
Oil Paint on Stretched Canvas 40 x 30 x 2 inches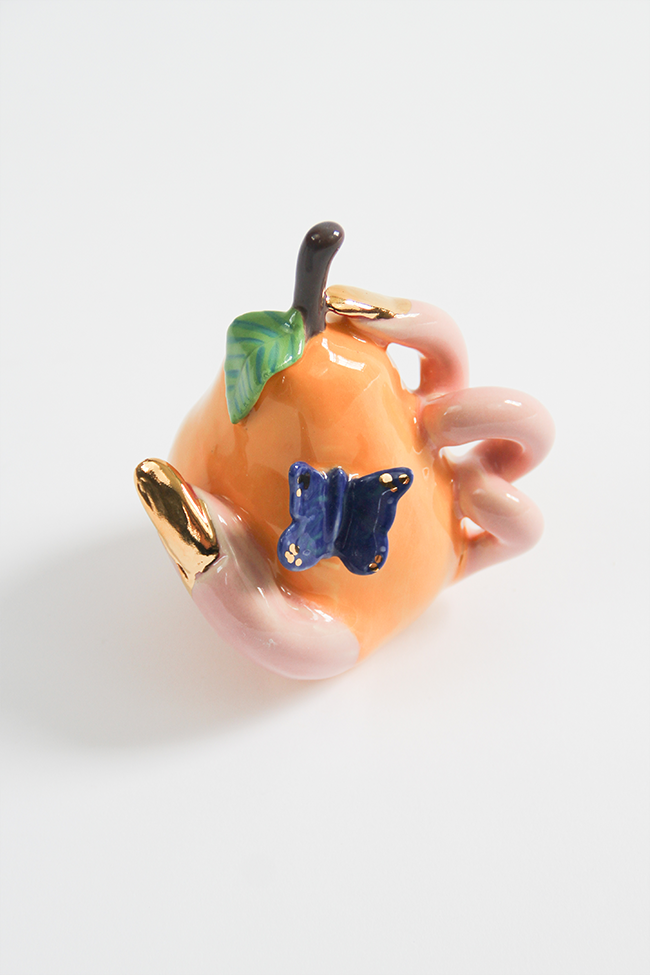 Juicy, 2023
Ceramics, glaze, underglaze and 24k gold luster 6 x 4.25x 3.25 inches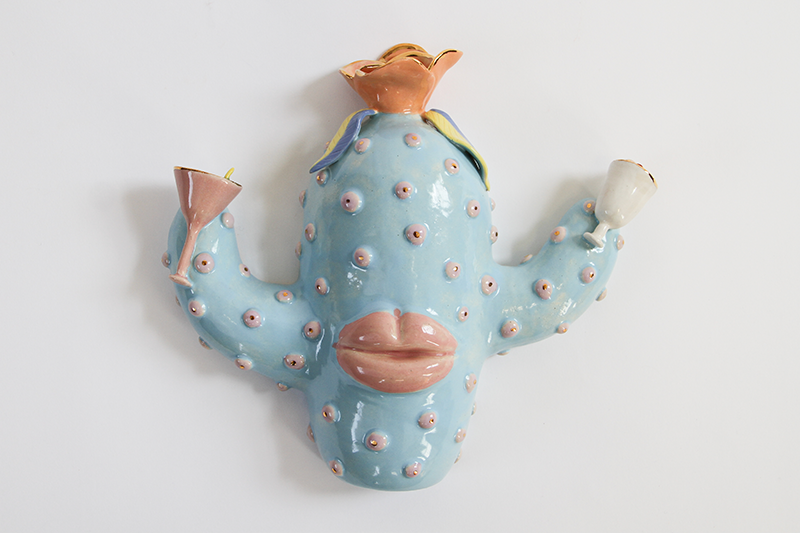 Marina, 2023
Ceramics, glaze, underglaze and 24k gold luster 8.5 x 9.25 x 2 inches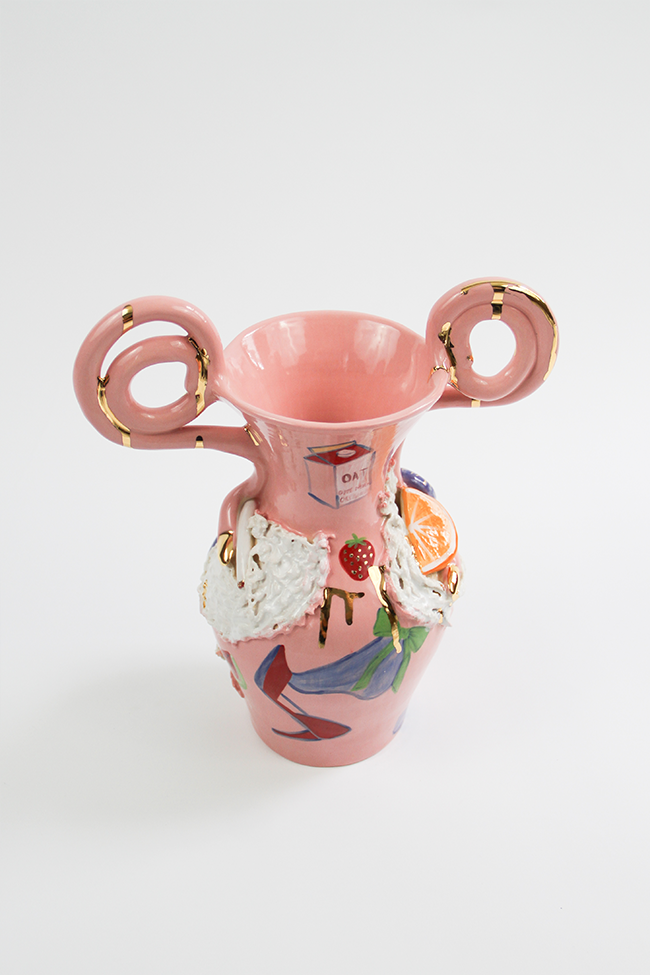 No Regrets, 2023
Ceramics, glaze, underglaze and 24k gold luster 11.5 x 9.5 x 4.5 inches
The Hair Dryer, 2023
Ceramics, glaze, underglaze and 24k gold luster 12 x 11 x 3.75 inches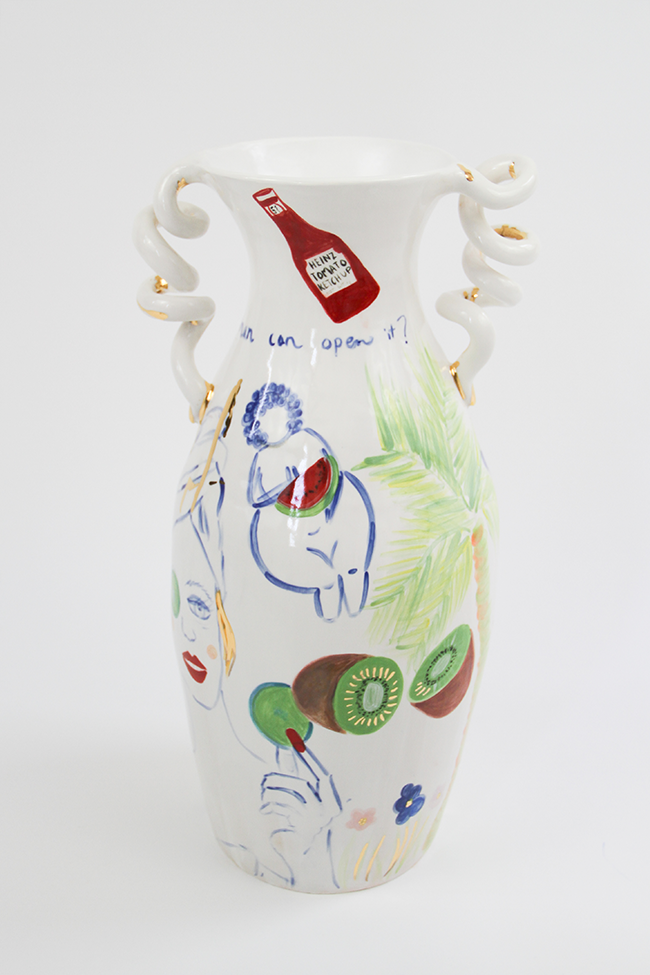 Wonder Woman, 2023
Ceramics, glaze, underglaze and 24k gold luster 12 x 7.75 x 4.25 inches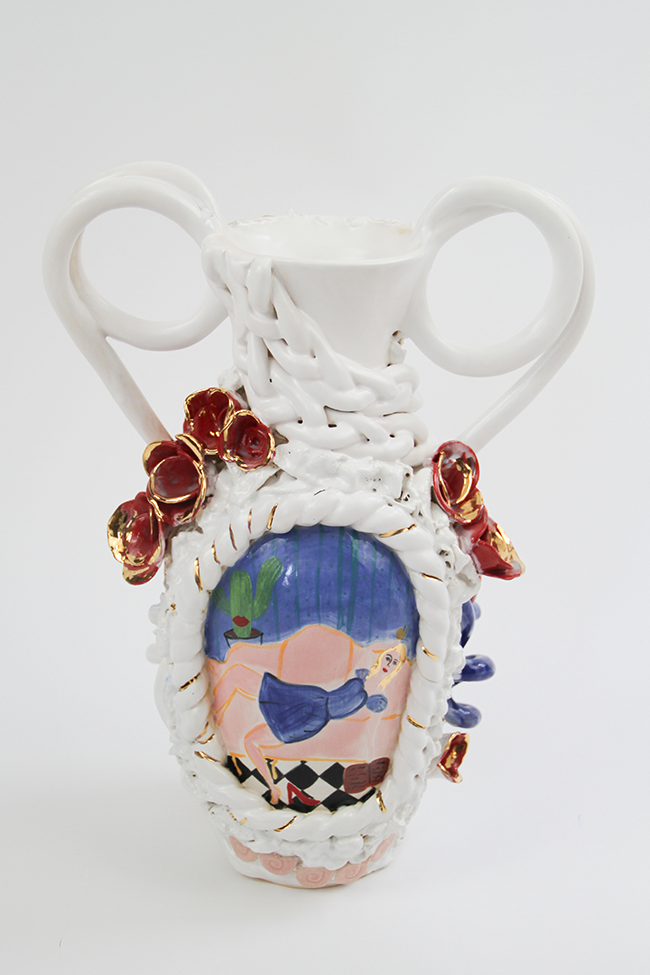 Embarkation to Wonderland, 2023
Ceramics, glaze, underglaze and 24k gold luster 17 x 12 x 5 inches