VALLEYS
MARCH 25 – APRIL 29, 2023
The paintings, drawings, collages, and sculptures that make up the majority of Fritz Horstman's exhibition come from his long-running body of work entitled U-shaped Valleys. In a smaller space at the back of the gallery he returns to the Folded Cyanotypes that made up much of his first exhibition with Terzian. Horstman's interest in the formal element of the U-shaped valley stems from his study of glaciers in the arctic and of the glacially formed landscape of New England—a valley formed by a glacier will typically have a U-shaped profile, whereas a valley formed by a river will be V-shaped in profile. A material exploration of this form using color, texture, and line to create images of unexpected depth, the work elegantly conflates layers of culture and geology. Horstman's craft and process draw connections between the landscapes we inhabit and the materials with which we surround ourselves. 
For several years Horstman created only sculptural U-shaped Valleys, including two tabletop-size and one six-foot valley in this exhibition. He has often brought textiles into his sculptures, and in the last year began experimenting with a flat treatment of fabric in the form of collage. Transitioning from physical depth in sculpture to the illusion of depth in two dimensional work led naturally to drawings and paintings. During an extraordinarily productive six months, Horstman produced dozens of images, each advancing ideas of material, line, color, transparency, and texture, but always staying within the literal and metaphorical valley. 
A parallel and connected project to the U-shaped Valleys, Folded Cyanotypes is a series of two-dimensional objects that Horstman has been creating over the last decade. The works carry the memory of light, three-dimensional space, and manual manipulation, and further evince Horstman's interest in natural structure. They are at once sculptures and drawings, which also fit comfortably into the history of cameraless photography. Made by first folding paper by hand into an intricate pattern, they are then unfolded. Cyanotype photographic fluid is applied by brush, and then working in the dark to protect the light-sensitive material, the paper is refolded and placed in natural light, which Horstman sometimes manipulates using mirrors and lenses. The paper is then rinsed in water and pressed flat to dry. What was exposed to light in the process turns blue when developed, and what was not remains white, furthering the spatial complications by reversing lightness and darkness. 
Materials and the processes used to manipulate them transform objects of the everyday world in ways that are both apparent and mystifying. The physical and figurative space of a valley becomes a container for ideas about the landscape and how humans fit into it, change it, and use it. The deceptive depth of the Folded Cyanotypes slip back and forth in dimensionality, reading as flat paper, as the memory of when they were folded, and as a depiction of shapes suspended in an indeterminate space. Both bodies of work conflate the subjective and objective, overlap form and void, and dance between flatness and three-dimensionality. The viewer is asked to position themselves in the spaces between and to bridge these dichotomies.
Based in Bethany, Connecticut, Fritz Horstman has shown his work in recent exhibitions across Europe and the US. Concurrent with his solo exhibition at Jennifer Terzian Gallery is a solo exhibition, Fritz Horstman: Folded Light, at Municipal Bonds in San Francisco. He is also Education Director at the Josef and Anni Albers Foundation.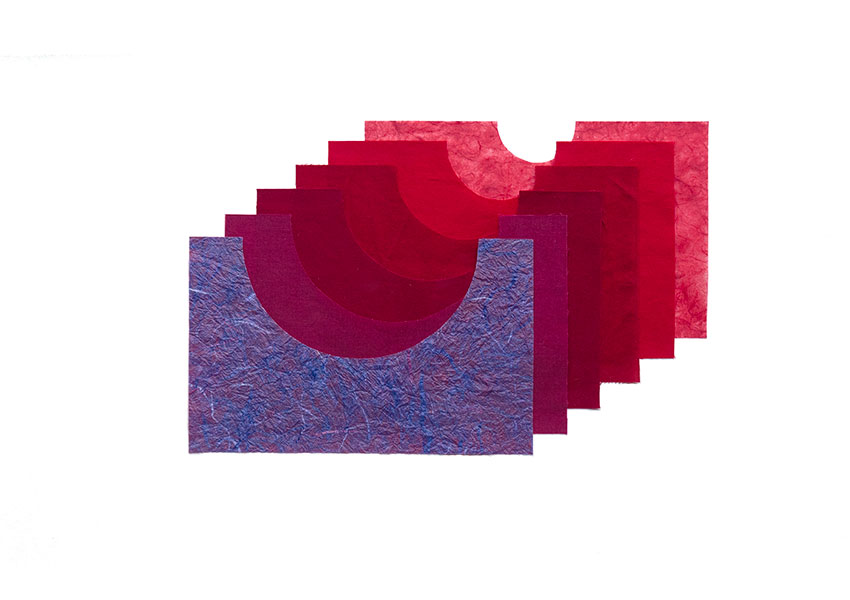 Cloth Valley: purple and red, .
2022 fabric, paper mounted to paper board .
15 x 21.5 in framed


Cloth Valley: red and blue, .
2022 fabric mounted to paper board .
14 x 19 in framed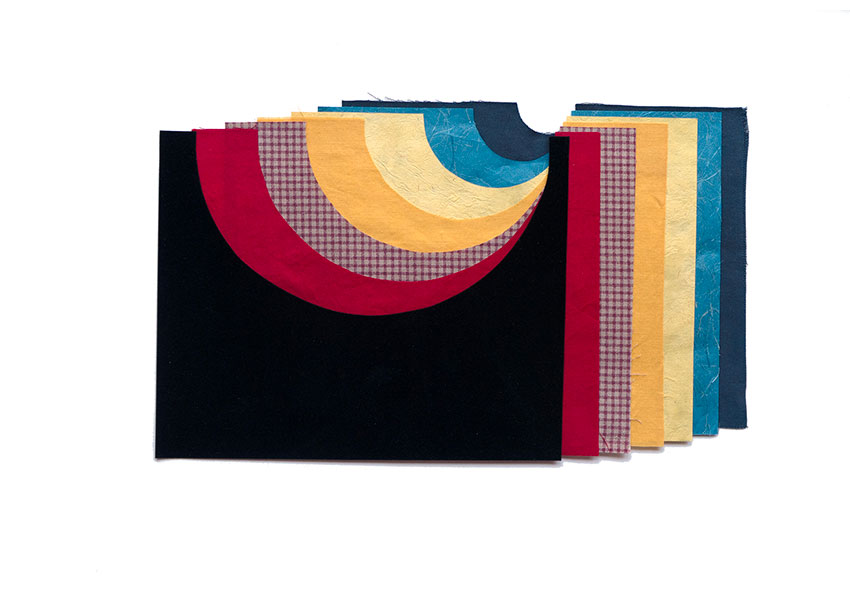 Cloth Valley: black and red, .
2022 fabric, paper mounted to paper board
17 x 23 in framed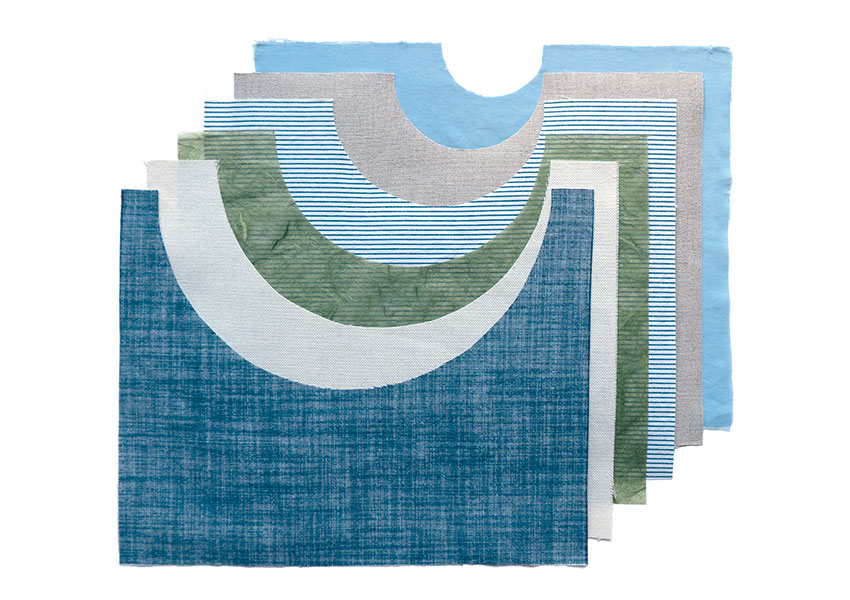 Cloth Valley: chambray, .
2022 fabric mounted to paper board.
17 x 20 in framed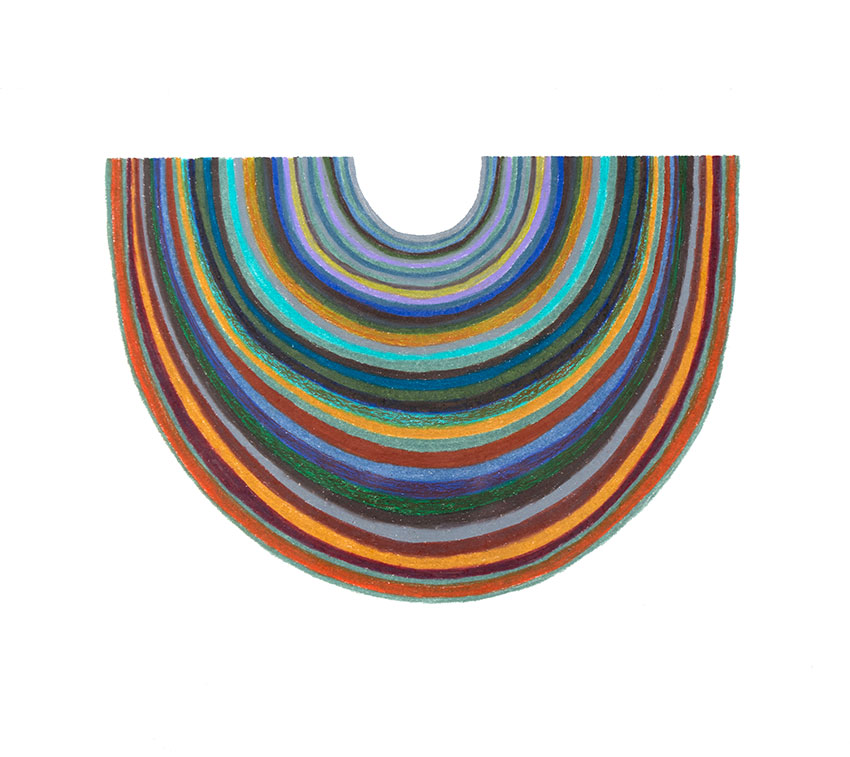 Color Pencil Valley 4, .
2023 color pencil on paper.
11 x 15 in framed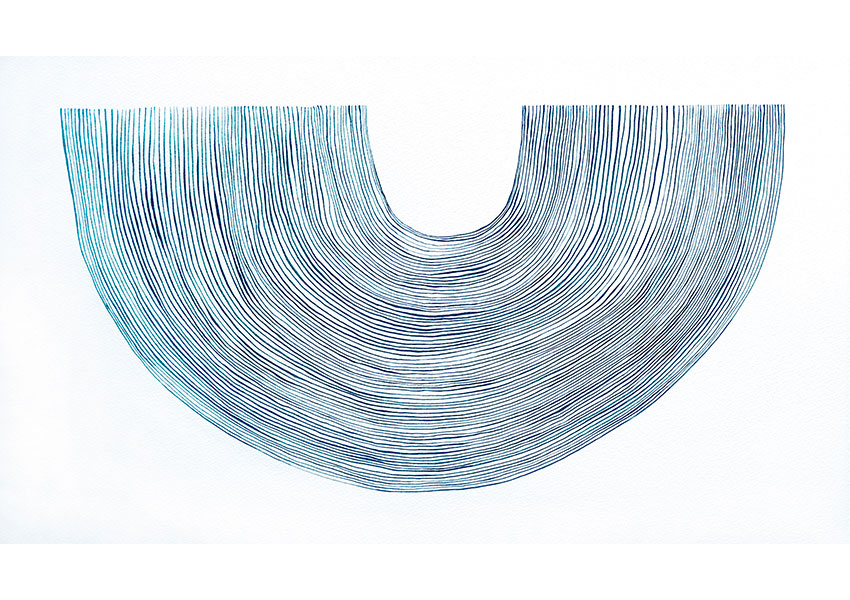 Green Line Valley, .
2023 gouache on paper .
17 x 27 in framed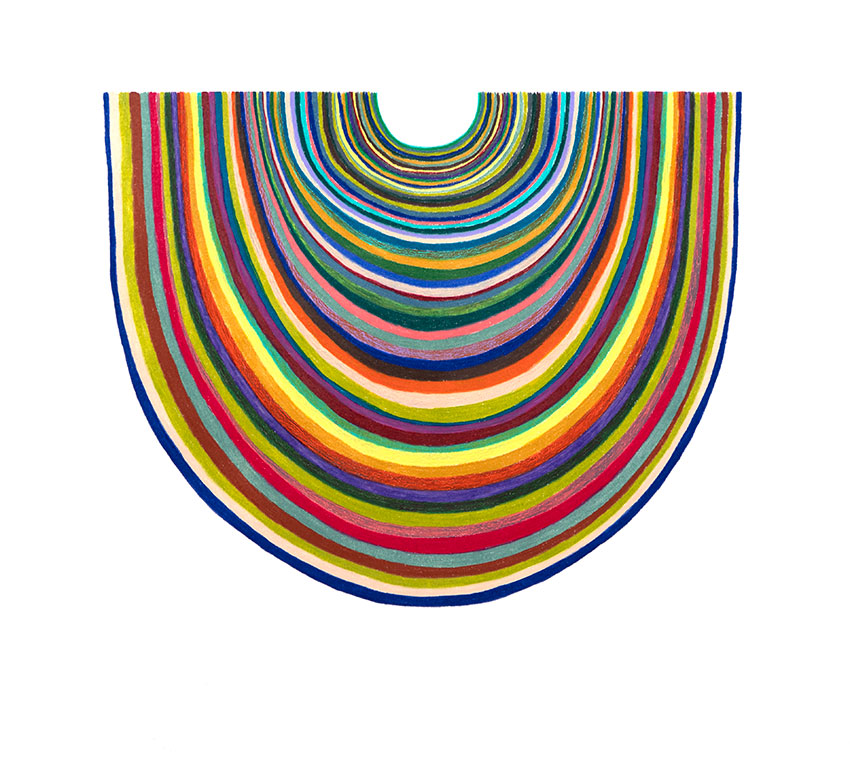 Color Pencil Valley 1, .
2023 color pencil on paper .
24 x 27 in framed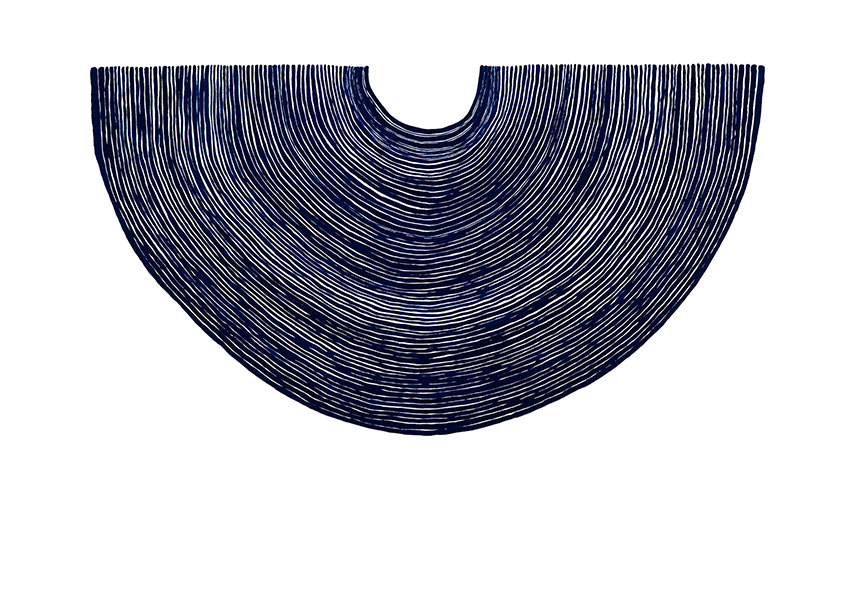 Prussian Blue Valley, 2022-23 .
Gouache on paper.
22 x 30 in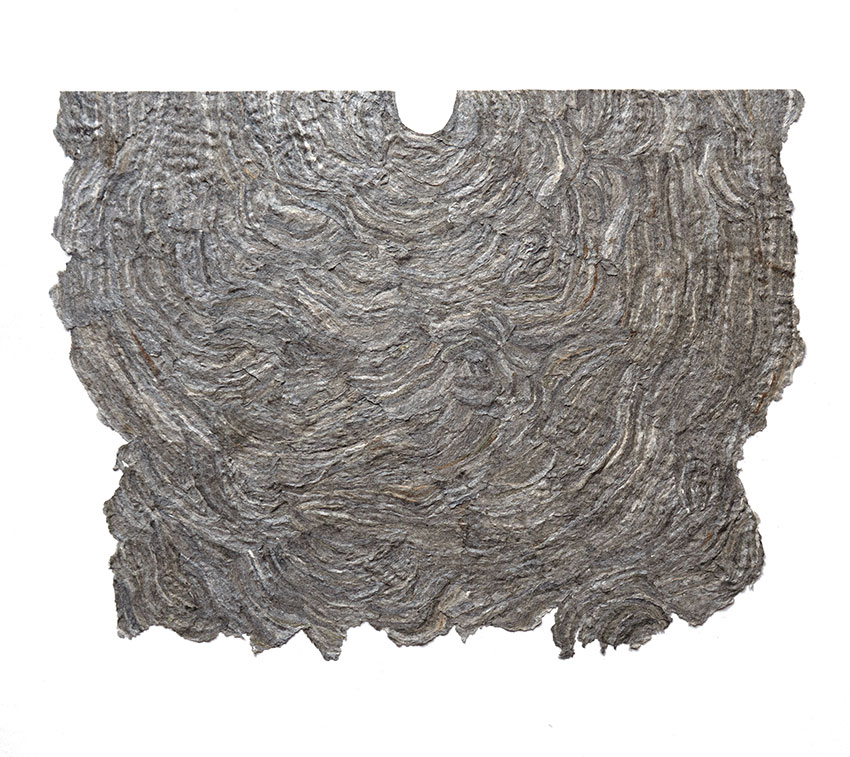 Vespiary Valley, .
2023 wasp paper mounted to paper board .
21 x 23 in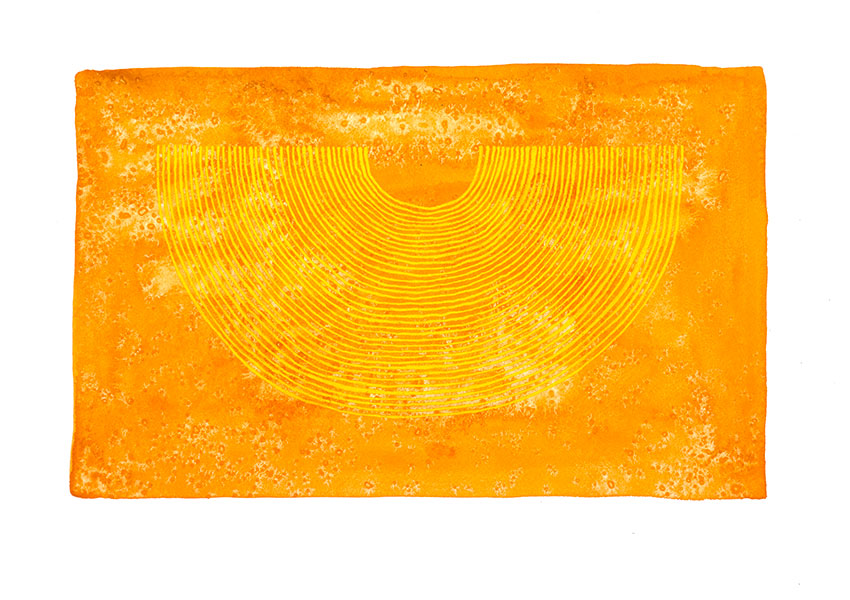 Orange and Yellow Valley, .
2023 gouache on paper .
13.5 x 17.5 in framed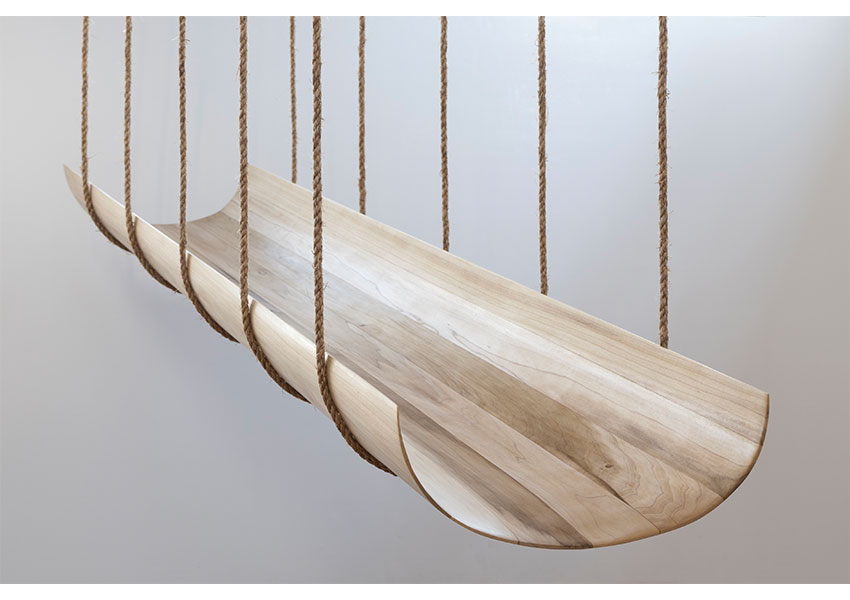 Hanging Valley, .
2020-22 polar, jute variable .
height x 18 x 68 in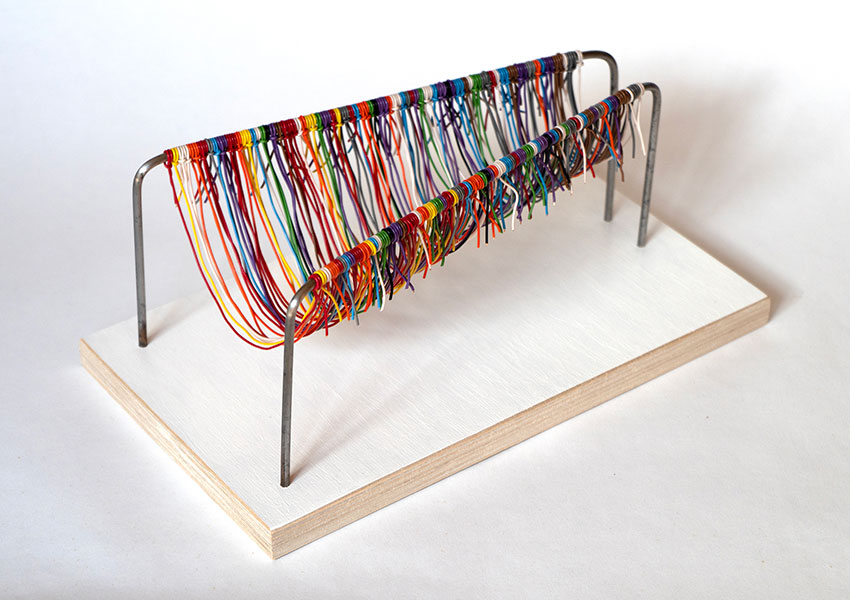 Wire Valley, .
2023 coated copper wire, steel, plywood .
5 x 6.5 x 11.5 in